New Winter Snowshoeing Stay Package with Dogs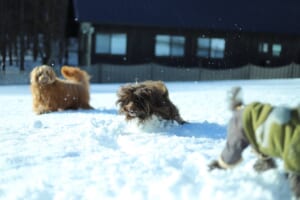 Announcing new stay package Private Snowshoeing Tour with Local Nature Guide is now available for reservation.
Limited to 2 groups per day, you can appreciate winter snow season in Kita-Karuizawa with beloved dogs.
This private guided tour is conducted by professional guide and in the villa resort area, all beginners and small children above age 4 are welcomed!
Special dog amenities include paw-care cream, you can cure his/her paws after running around snow.
Spend your unforgettable time with your snow-loving-dogs and for the first time to see snow.
For detail, find the link here.
Stay Package Period: 12 January 2022 to 20 March 2023
。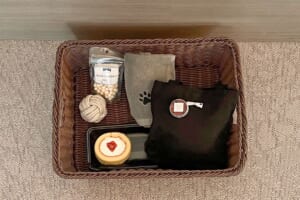 【Model Schedule】
■Day 1
15:00 Check-in
16:00 Snow fun time in the shared dogrun or private dogrun
17:30 Relax and Care time at the villa
18:00 Dinner (Dessert time with dogs)
20:00 Starwaching with dogs at the terrace
■Day 2
9:00 Dog walk and Snow fun time in the dugrun
11:00 Brunch
12:30 Private Snowshoeing Tour with Local Nature Guide
15:00 Late check-out (Complimentary)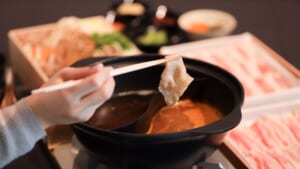 ▼Private Snowshoeing Guided Tour
Time:Tour takes about 2 hours 1. 2nd day morning:9:30am〜11;30am or 2. 2nd day afternoon : 12:30pm〜2;30pm
Up to 6 guests and 3 dogs.
Age above 4 years can join the tour
Included in:Guide Fee, Insurance, Rental of snowshoes and stocks
Bring your own: Trecking wear or ski wear. tracking shoes or snow boots, knitted hat, snow gloves and sunglasses