a
a
In collaboration with Audi Japan Sales, presenting premium and exclusive Audi drive trip and stay in Asama Kuzanbo for 2D1N.
Total 6 winners – 2 persons per group – will win this campaign.
Application Period: 17 January 2023 to 26 February 2023
Stay Period: 2D1N from 9 April 2023 to 26 May 2023
(except Golden Weeks, Saturdays and the day before public holidays)
Find out more via link here *in Japanese only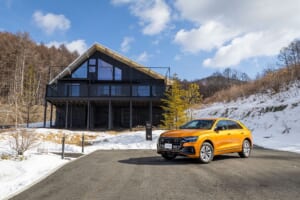 Our Tenku Dining, Tenku Spa and Lounge will be closed temporarilyy as the government call to conserve electricity.
Closed Period: From 14 January to 15 March 2023.
We apologize for the short notice, and hope for your kind understanding.
*Stay villas are open as usual. We are looking forward to welcoming you.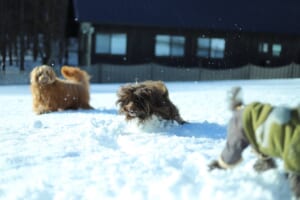 Announcing new stay package Private Snowshoeing Tour with Local Nature Guide is now available for reservation.
Limited to 2 groups per day, you can appreciate winter snow season in Kita-Karuizawa with beloved dogs.
This private guided tour is conducted by professional guide and in the villa resort area, all beginners and small children above age 4 are welcomed!
Special dog amenities include paw-care cream, you can cure his/her paws after running around snow.
Spend your unforgettable time with your snow-loving-dogs and for the first time to see snow.
For detail, find the link here.
Stay Package Period: 12 January 2022 to 20 March 2023
。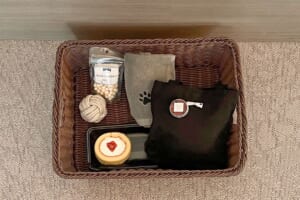 【Model Schedule】
■Day 1
15:00 Check-in
16:00 Snow fun time in the shared dogrun or private dogrun
17:30 Relax and Care time at the villa
18:00 Dinner (Dessert time with dogs)
20:00 Starwaching with dogs at the terrace
■Day 2
9:00 Dog walk and Snow fun time in the dugrun
11:00 Brunch
12:30 Private Snowshoeing Tour with Local Nature Guide
15:00 Late check-out (Complimentary)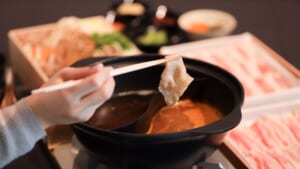 ▼Private Snowshoeing Guided Tour
Time:Tour takes about 2 hours 1. 2nd day morning:9:30am〜11;30am or 2. 2nd day afternoon : 12:30pm〜2;30pm
Up to 6 guests and 3 dogs.
Age above 4 years can join the tour
Included in:Guide Fee, Insurance, Rental of snowshoes and stocks
Bring your own: Trecking wear or ski wear. tracking shoes or snow boots, knitted hat, snow gloves and sunglasses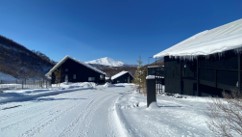 ASAMA KUZANBO is pleased to announce the English version of the official website is launched online.
https://www.kuzanbo.jp/index_en/
We will be constantly updating our content with helpful information,
We warmly welcome all guests from all walks of life and look forward your visit.
For enquiries, please email to us at booking@kuzanbo.jp
Thank you.
英語公式ウェブサイトを公開いたしました。
A new stay package with green EVs rental starts from 1 September 2022.
You can experience selected premium EVs: Audi e-tron Sportback 55 quattro S line or Mercedes Benz EQC 4 MATIC and drive into the nature of Karuizawa.
Explore beautiful driving routes of fields of cabbage and highland view in Tsumagoi Panorama Line and Japan Romantic Route with comfort and powerful EVs.
The best time to see the autumn foliage is from end-October to early-November.
*Child Car Seat and Dog Car Seat is also available with charges.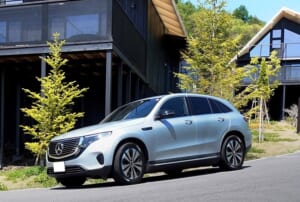 ※Discover More and Make a Researvation fromHERE(Ikyu.com)
Delighted to announce Asama Kuzanbo has been selected as a location shooting for Japanese drama @oldrookie_tbs #3.
Broadcast: TBS (Japan)
Drama: Old Rookie
Actor: Go Ayano, Kyoko Yoshine, Juri Tanaka (SixTONES)
Date:17 July 2022, Sunday 21:00(JPT)
From early summer to mid Autumn, ASAMA KUZANBO lives with many kinds of incects.
To ensure your comfort stay, the resort have prepared mosquito coils inside and outside the villas, however we are surrounded by full of nature.
Please kindly bring your mosquito repellents. Thank you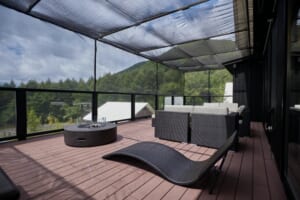 Villa Terrace with Mosquito Net (from Jun to Oct)